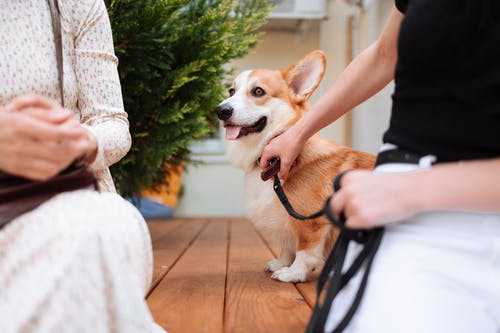 Welcome to Pets First Animal Hospital. We provide complete veterinary services including preventative & wellness care, pediatric care, as well as surgical & diagnostic services.
Having a good local veterinarian is so important to the health of your fur babies and Pets First Animal Hospitals would love to have the opportunity to be your go to the pharmacy for your animals. Our highly trained staff will treat you and your pets with professionalism and courtesy while providing you with the very best veterinary care available on the Southwest Coast of Florida.
When choosing a vet, it helps to pick one who doesn't just love your pets as if they are his/her own, but to find one who will love your pet the same whether you are there or not.
At Pets First Animal Hospital, we strive to make your family pet feel safe, warm and loved even through a stressful visit to the vet. Making sure to help you understand all that is going on with your animal, is a priority our staff takes very seriously. When going to a veterinarian's office, you should never have to wonder what is going on with your pet and whether or not you should brace yourself for the expense of the visit.
Trust your pets with Pets First Animal Hospital in Ft Myers, FL and let our fabulous, handpicked staff care for you and your pets with love and dedication.
Services
Pets First Animal Hospital offers all the services you need to keep your pet happy and healthy. There are so many ways to prevent illness and disease in your pets and at Pets First we truly do our best to educate our patients owners' on the best way to care for their pets. Here are the services offered at Pets First Animal Hospital in Estero Florida and we hope to hear from you.
Medical Services
If your pet is in need of care, Pets First Animal Hospital in Estero, FL offers services for Dentistry, Cardiology, Dermatology, Radiology and the most popular of course is Flea Control.
Surgical Services
At Pets First Animal Hospital, we offer some in house surgical services, including Spaying & Neutering, Soft Tissue and Orthopedic Surgery for the pets with a broken bone.
Wellness and Vaccinations
If you need to know more about caring for your pet, check out some wellness tips for puppies, kittens and adult & senior animals. It helps to know what is good for the animal based on age.
Anesthesia & Patient Monitoring
Pets First understands how scary surgery is for you and your pet, so we offer a few options for anesthesia including Local and General as well as Patient Monitoring throughout the procedure.
Preventative Services
A great way to prevent your pet from going through fear of being lost or unnecessary treatments is to work hard to prevent Fleas and Ticks, Heartworms, and have your dog microchipped.
Grooming
Grooming your pet can help in preventing disease and help your dog feel more loved and appreciated.  Learn more about Pet Grooming and Medicated Baths so you can do them at home between grooming appointments.
These are the essential services offered by the Pet First Animal Hospital.